That head that sweats at night…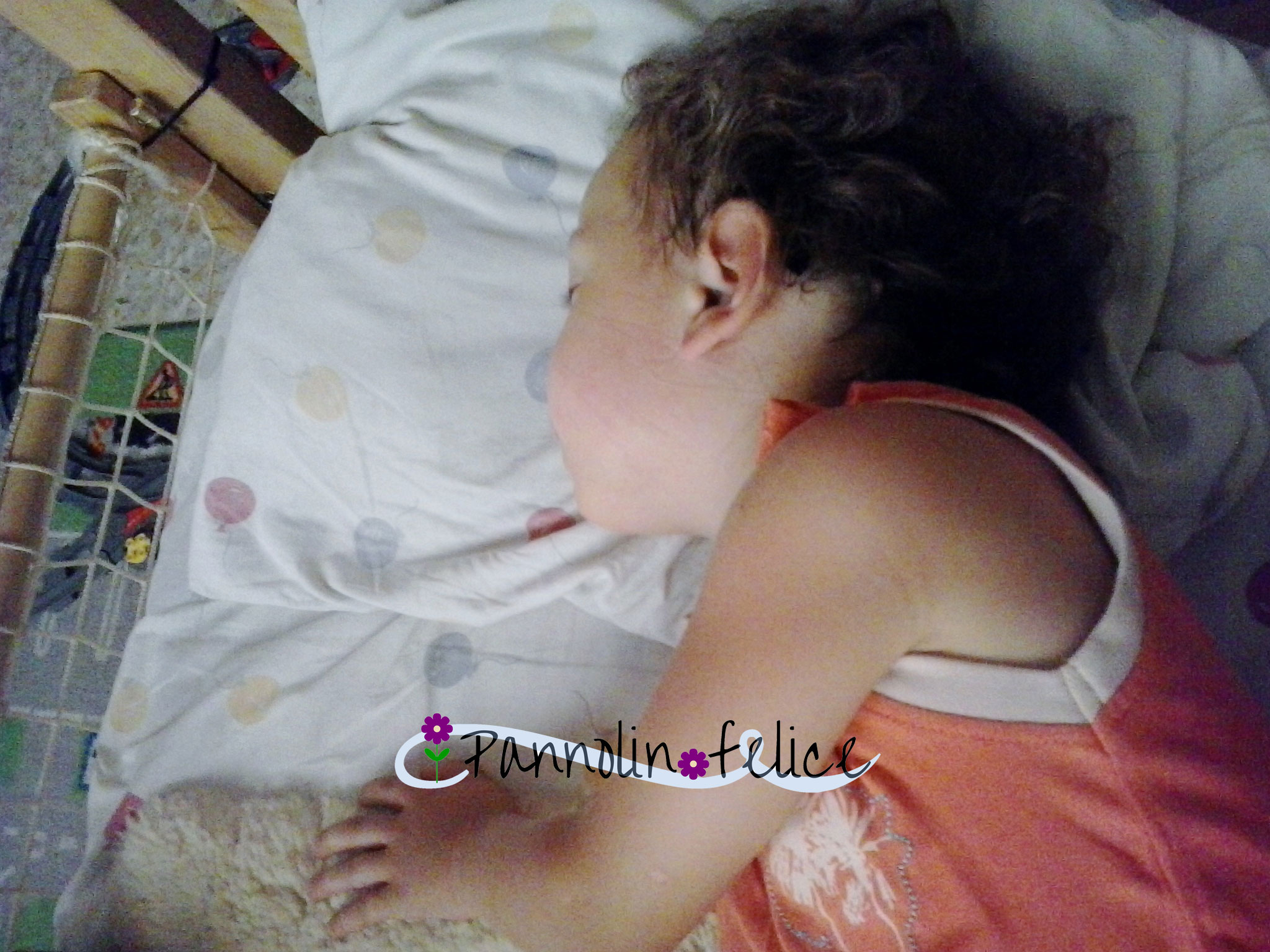 Last summer I was able to solve my son's night sweat problem. For sure you understand what I'm talking about: you put the baby to bed, come back after 15 minutes to check that everything is okay and find him asleep with wet hair and the unmistakable circular sweat stain on the pillow. In the cot, since he was a newborn, I already used sheep fleeces; but I also needed a simple and ecological solution for the pillow, which was filled with synthetic wadding. Since Popolini also sells spelled husks in bulk, I wanted to try making an homemade spelled husk pillow for my son. The spelled husk is the "peel" of the spelled grain and is used to fill pillows and mattresses, nursing pillows or stroller covers; I really like its hay scent!
Making a spelled husk baby pillow yourself is very easy: I took a child's pillowcase, filled it with about 500g of spelled husk, basted the closure with the open side and… I brought the pillow from the grandmother who has a sewing machine! In addition to making the side close, I had her do two horizontal seams to divide the pillow into three parts, so that the chaff didn't move during the night. I then covered the pillow with a new pillowcase and voilà… pillow ready and head dry!
Since the anti-sweat solution with my baby had worked, with the remaining chaff (the package is 1 kg) the grandmother made another pillow for the 11-year-old grandson who has always had the problem of night sweats in the head.
You can also use spelled husk to fill an adult pillow, or to replace the polyester ball filling of the nursing pillow or find other ideas and tutorials from those who are more experienced with sewing than me…
You can buy spelled husks online for stuffing pillows here:
Other solutions for children who sweat in the car, stroller or seat.
Tags:
babies
,
head
,
lambskin
,
newborns
,
notte
,
pillow
,
Popolini
,
sleep
,
spelled husks
,
sweat
,
tutorial
Write your comment