Adult incontinence swimwear for swimmingpool and for the sea
01/06/2022
Lucia
Washable Nappies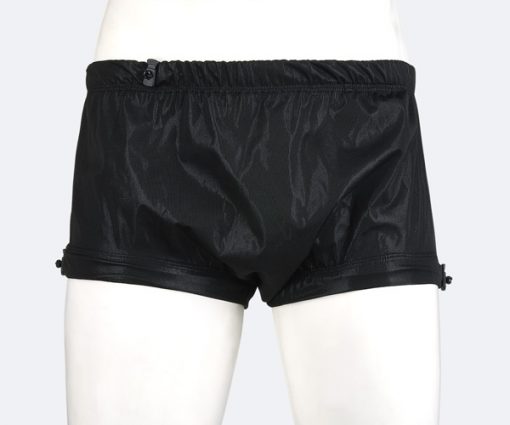 Since selling washable diapers for adults, I have always had some request in summer for containment swimsuits for adults and children, to be used at the beach or in the pool. Unfortunately I have never been able to satisfy these requests … until now! I am very happy to be able to offer an ecological and safe alternative to the disposable adult diaper for use in the pool.
From today it is possible to buy washable containment swimsuits for people with incontinence. Swimmy swimwears are produced in various sizes to perfectly fit every body size. The elasticated cords at the waist and on the thighs allow you to perfectly adjust the size of the swimsuit around the thigh, in order to adapt it to your body; the internal silicone edges adhere perfectly to the body, preventing leaks.
Externally this incontinence swimsuit for men and women is in polyester, while inside it is in polyurethane. Thanks to the containment costume, incontinent people can safely access the pools open to the public for therapy or leisure. A normal bathing suit can be worn over the Swimmy swimwear.
These containment swimsuits can be washed at 40° if necessary, it is advisable to always rinse them after use in the pool to prevent them from being damaged by chlorine. They are produced in Italy and are class 1 Medical Devices, therefore deductible from the tax return.
Incontinence swimwear sizes
The size must be chosen accurately, taking the measurement of the waist 2 cm below the navel while lying down and of the thigh at 10 cm from the groin.


Shop now here, we can deliver in all Europe, if you need further information please contact us:
Watch the video about our incontinence swimwear Swimmy:
Previous article
Next article
Comments