Charlie Banana washable nappies are "pocket" type nappies, that is nappies composed of a waterproof cover sewn to an absorbent inner part with a pocket. The absorbent inserts are placed in the pocket, but if desired they can also be placed only resting on the inside of the nappy.
Characteristics of Charlie Banana nappies
These washable nappies are sold in two different versions: in microfleece or in cotton and hemp. Both variants are one size 3.5 / 15 kg, to be adjusted with an internal elastic.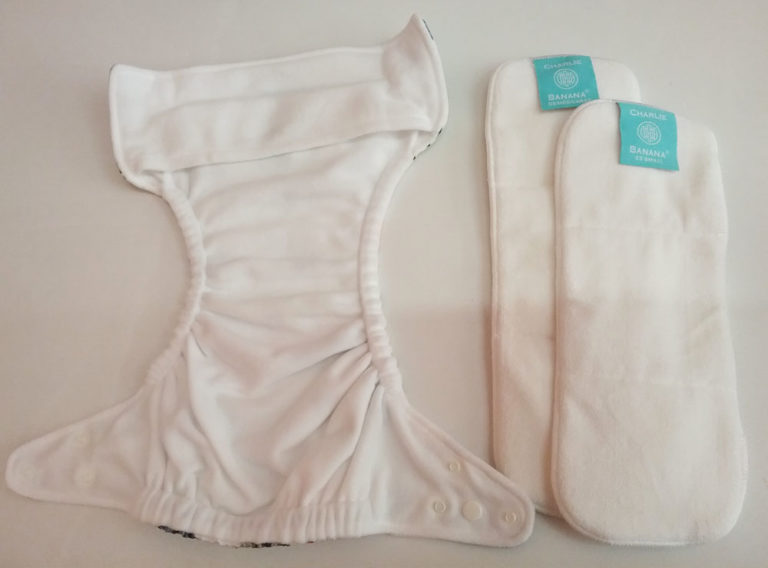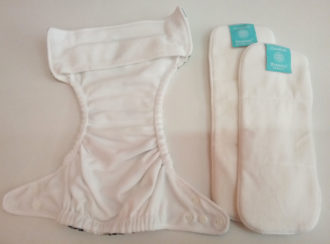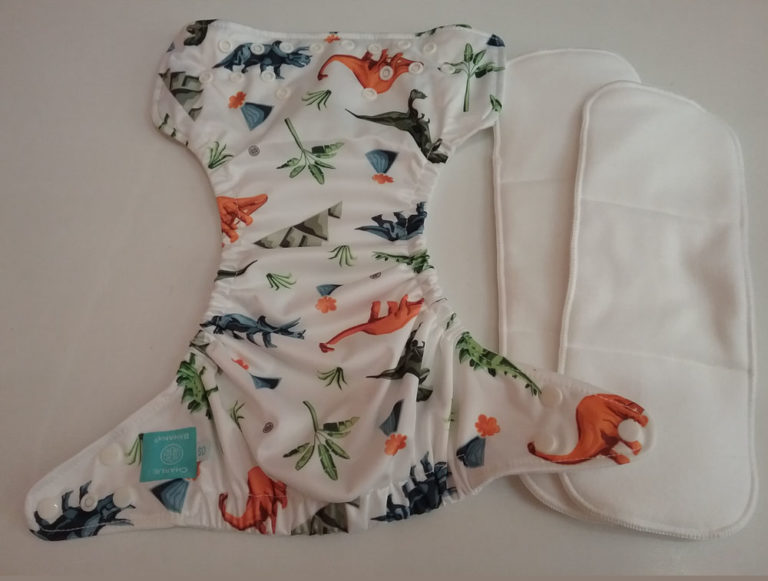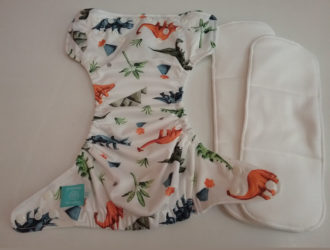 The Charlie Banana in microfleece have the cover in waterproof PUL and the inner part in soft and draining microfleece. Each nappy is equipped with 2 rectangular inserts of two different lengths: for newborns it is sufficient to use a single insert, then the second insert is added when it is necessary to increase the absorbency of the nappy, at night or for older children. The insert has a microfleece side, to keep in contact with the skin, and a microfibre side.
The Charlie Banana Organic are made of hemp and cotton. The exterior is in waterproof PUL, while the interior is lined with Interlock organic cotton. The two absorbent inserts are in 55% hemp and 45% organic cotton: the nappy is therefore very absorbent, even if it dries more slowly than the microfleece version. One side of the inserts, not in contact with the skin, is instead in microfiber.
Charlie Banana nappy size adjustment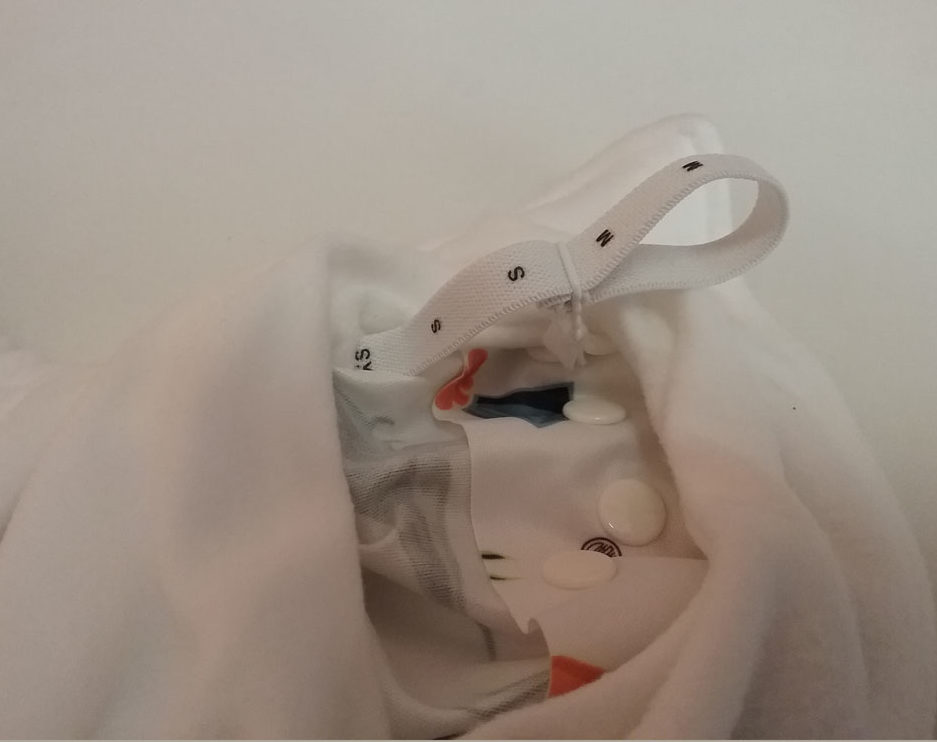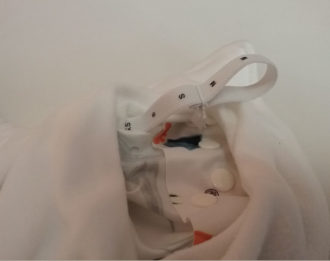 The nappy has sewn inside, along the two longer edges, two elastic bands that can be pulled and adjusted like the straps of bras. The various sizes XS, S, M, L are written on the elastic, in order to be able to pull them to the same length from both edges. By tightening the elastic, the around the thigh curls and shortens, so as to be perfectly suited to the physical conformation of the child. This adjustment must be made at first use and then periodically when it is necessary to lengthen the nappy according to the growth of the baby.
The Charlie Banana nappy is then closed using the buttons on the front. There are two rows of buttons: first the lower row is closed to adjust the closure around the thigh, then the nappy is closed at the waist using the buttons placed higher up. Watch the video for clarity:
In the Happynappy e-shop you will find the Charlie Banana pocket nappies and other models of washable nappies. If you need more information or assistance with the purchase please write me here.